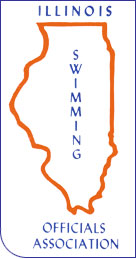 President
Vice-President
Secretary
Treasurer
Member-at-Large
ISOA Observer's Program
As required by the IHSA, the ISOA has established an Observer's Program. The purpose of the program is to provide our members with feedback about their performance and to increase the retention of officials. The IHSA in no way will be party to the results of observations that are conducted and the observations will not factor into assignments in any way.
At this time, the following ISOA members are Observers within the program:
Mike Hutton, Program Coordinator - North & Northwest Suburbs
Mark A. Anderson - North & Northwest Suburbs
VACANT - South & Southwest Suburbs
Steve McGriff - Rockford Area
Kevin Moss - Downstate
Only ISOA members will be observed under this progarm. On an ongoing basis beginning with the 2010-11 school year, we will observe new members plus any member who requests an observation.
Some key documents related to this program are available for your review below:
Please direct any questions, comments, suggestions, or requests for additional information to Mike Hutton.