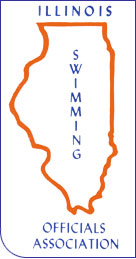 President
Vice-President
Secretary
Treasurer
Member-at-Large
ISOA News
Rich Mueller
(added 4-15-18)
Sadly, the ISOA has learned of the passing of Rich Mueller in December 2017. Rich was an accoplished official not only with the IHSA, but with NCAA, USA Swimming, YMCA, Country Club and Masters swimming. Rich was also the 1988 recipient of the A. Norman Romsted Official's Award, now known as the Romsted-Drumm award. Rich was a mentor to many and a respected colleague to all.
Our thoughts are with Rich's family and friends.
Financial Statements
(added 4-2-18)
The March Income Statement is now available by CLICKING HERE, and on the financial statements tab on the Member Services page.
The Long Whistle
(added 1-11-2018)
Please enjoy the latest edition of the ISOA newsletter by CLICKING HIERE.