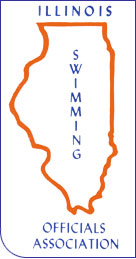 President
Vice-President
Secretary
Treasurer
Member-at-Large
ISOA News
Website Updates
(added 12-1-2017)
Website updates will resume in January, 2018.
Financial Statements & Membership Directory
(updated 11-30-2017)
Both the Financial Statements information and Membership Directory have been updated as of November 30, 2017.
The Financial Statements may be accessed by CLICING HERE.
The Membership Directory may be accessed by CLICKING HERE.
Important Dates !
(updated 11-23-2017)
Officials, please take note of the following important dates:
December 7: Deadline to update your availability information on the IHSA website if you wish to be considered for post-season assignments for the Boy's season. This deadline is VERY strict.... missing it by even a few hours will cause your data to be inaccurate. Your data will still update, but it will not update for the databases used for assignments. If your information and/or availability changes after this date, please e-mail Mike Hutton directly.

January 7: Level 2 clinic at Glenbrook South High School from 9am - 1pm. Please e-mail Joe Plack at least 72 hours prior to the clinic if you will be attending.
Meeting Minutes Available
(updated 11-23-2017)
Minutes from the Annual Meeting held on November 18, 2017 at New Trier High School are available by CLICKING HERE.
Please note the Nominating and Awards Committee members, and be sure to contact them if you have a nomination for the offices which are up for election (Vice President and Secretary) in February 2018 or if you wish to nominate an ISOA member for one of the annual awards (Rookie of the Year, Most Improved and Official of the Year.)