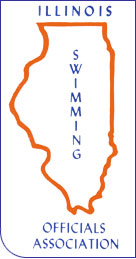 President
Steve Fedota
Vice-President
Gwen VanSteen
Secretary
Jim Katula
Treasurer
Fred Gafrick
Member-at-Large
Mike Hutton
Most Recent:
ISOA News
Important Dates For The 2022-23 Season
(updated 8-9-2022)
Please take note of the following dates for the 2022-23 season:
Online Part I Exam and Rules Video Available ----> NOW until September 13

Deadline to Apply for Promotion ----> September 2

Part II Exam (For Those Seeking Promotion) ----> September 6 - 13
Clinics
(updated 8-9-2022)
ISOA members and those officials who have indicated they're applying for promotion were recently sent an invitation to a clinic. Please see your e-mail for details and follow the instructions therein accordingly.
NOTE: If you are applying for promotion, PLEASE e-mail Mike Hutton directly so that you can be included.
2022-23 Rule Changes & Points Of Emphasis
(added 4-20-2022)
The NFHS Swimming & Diving Rules Committee recently announced the 2022-23 Rule Changes and Points of Emphasis. This material was subsequently approved by the NFHS Board of Directors. Please use the links below.... it's a pretty light year for changes!
Rule Changes: CLICK HERE

Points of Emphasis: CLICK HERE

NFHS Commentary On The Changes: CLICK HERE
Proposed Constitutional Amendment
(updated 3-15-2022)
Although the commentary period has expired, members may view the text of a proposed Constitutional Amendment by CLICKING HERE. The board expects to have the membership vote on the proposal at the November, 2022 Annual meeting.