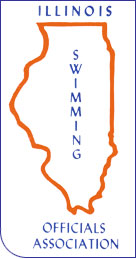 President
Vice-President
Secretary
Treasurer
Member-at-Large
ISOA Supplies
Supply ordering guidelines:
1) Must be a current member to order.
2) Supplies are always sold at each ISOA meeting.
3) Supplies may also be ordered at any time by sending a request with payment to Treasurer.
4) Shipping charges will be $2.50 or the actual postage amount, whichever is higher.
5) If you require an unusual quantity of an item, please call the Treasurer to ensure availability.
6) The ISOA reserves the right to limit quantities of items, and all items may not be available at all times.
7) Members may CLICK HERE to download and print a current order form.
| | |
| --- | --- |
| Dual Meet Scorecards | $1.00 per pad |
| Tri Meet Scorecards | $1.00 per pad |
| DQ Cards | $1.00 per pad |
| Pick-Across Cards | $0.50 per pad |
| ISOA Name Badge - MAGNET | $10.00 each |
| ISOA Lapel Pin | $3.00 each |