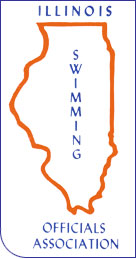 President
Todd Gray
Vice-President
Gwen VanSteen
Secretary
Jim Katula
Treasurer
Fred Gafrick
Member-at-Large
Steve Fedota
Assignment Chairpersons
The ISOA frequently receives requests from both members and new officials on how to obtain meet assignments. Listed below are the current assignment chairpersons for the Chicago and Rockford areas. Please contact these individuals directly and let them know your availability and preferences for working meets. They will work with you to get you involved. Please remember that all officials are independent contractors and that the ISOA has no role in the assignment process.
If you find a listing below to be in error or you have contact information for an assignor who is not listed here, please send that information to Mike Hutton and this page will be updated. Good luck !
**NOTE** The City of Chicago (CPS) schools assigns their non-conference meets on a school-by-school basis. Please contact the school you are interested in directly to let them know you are an available official if you would like to work. For their conference meets, please contact the assignor below.
| | | |
| --- | --- | --- |
| Conference(s) | Name | Phone Number |
| | | |
| Central Suburban League | | (224) 277-0017 |
| North Suburban Conference | | |
| | | |
| | | |
| Mid-Suburban League + | | (847) 524-8556 Home |
| St. Viator HS, Fenton HS | | (708) 764-8585 Cell |
| | | |
| | | |
| West Suburban League | | (708) 349-3152 |
| South Suburbs | | |
| St. Charles Schools | | |
| | | |
| | | |
| Fox Valley Conference | | (708) 349-3152 |
| | | |
| | | |
| NIC-10 (Rockford Area) | | (815) 222-6368 |
| | | |
| Chicago Public Schools (CPS) | | (708) 460-1739 |
| (CPS conference meets only - non | | |
| conference meets are still scheduled | | |
| on a school-by-school basis.) | | |