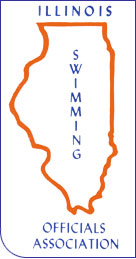 President
Vice-President
Secretary
Treasurer
Member-at-Large
ISOA Member Services
Please click on a link from the table below to be directed to additional information for that topic.
NEW ====> Members may click here to be taken to a change of information form if their contact information has changed or needs to be updated. Please allow 48-72 hours for processing after submitting the form. After you submit the form, you will be taken to an acknowledgement page that has some advertising for the site used to create the form. Click "continue" and you will be returned to the ISOA website. By allowing this brief advertising, the services of this form creator are free.
Also, those new officials wishing to join the ISOA may click on the link below to download a current membership application. Please complete the form and return it to Treasurer Fred Gafrick to join. Memberships renew annually each September 1st.
PLEASE NOTE: You must be a current IHSA Swimming & Diving official to join the ISOA.