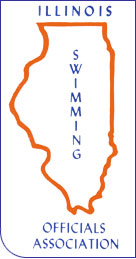 President
Vice-President
Secretary
Treasurer
Member-at-Large
ISOA Officers
| | | | |
| --- | --- | --- | --- |
| Office | Name and Address | Current Term Expiration | Term Limit Reached |
| | | | |
| President | Steve Fedota | April 1, 2019 | April 1, 2023 |
| | 859 Parkplace Drive | | |
| | Palatine, IL 60067 | | |
| | (847) 359-3636 Home | | |
| | (847) 609-2277 Mobile | | |
| | | | |
| Vice President | Todd Gray | April 1, 2020 | April 1, 2022 |
| | 4332 Princeton Lane | | |
| | Lake in the Hills, IL 60156 | | |
| | (847) 515-2835 Home | | |
| | (847) 404-8846 Mobile | | |
| | | | |
| Secretary | Jim Katula | April 1, 2020 | April 1, 2024 |
| | 15105 Willow | | |
| | Oak Forest, IL 60452 | | |
| | (708) 250-8501 Mobile | | |
| | | | |
| Treasurer | Fred Gafrick | April 1, 2019 | April 1, 2021 |
| | 211 N. Hale Avenue | | |
| | Bartlett, IL 60103 | | |
| | (630) 745-1195 Mobile | | |
| | | | |
| Member-At-Large | Mike Hutton | April 1, 2019 | April 1, 2023 |
| | 523 Blackhawk Drive | | |
| | Lake in the Hills, IL 60156 | | |
| | (847) 274-7105 Mobile | | |
** Our constitution currently limits an office holder to no more than three (3)
consecutive terms in that office. Once the term limit is reached however, the
individual (if they choose) may run for another office.
+++
Membership Directory
The membership directory will again be listed once the 2018-19 renewal process has been completed.
(Approximately mid-September 2018)
If you are interested in becoming a member, please download an application
by CLICKING HERE and mailing it with your dues to our Treasurer.
If you notice an error, please e-mail Mike Hutton to have it corrected. Corrections will occur within 48 hours.